If you plan your holding any cryptocurrency one of the most important decisions that you can make comes even before you buy your first token it comes before you even create your first exchange account. I am of course talking about the type of cryptocurrency wallet that you choose with so much value stored for the long term huddle you have to make sure that you have got the right wallet.
Best Cryptocurrency Bitcoin Wallets in 2020
We have ledger nano X and the ledger nano S what's important to know is that these are hardware wallets that enable you to store your crypto on a physical device that looks similar to a USB DRIVE. Another fun fact is that hardware wallet device like ledger store your private keys and does not expose them to the outside world. This provides defence against cyber backs like phishing scams and key loggers.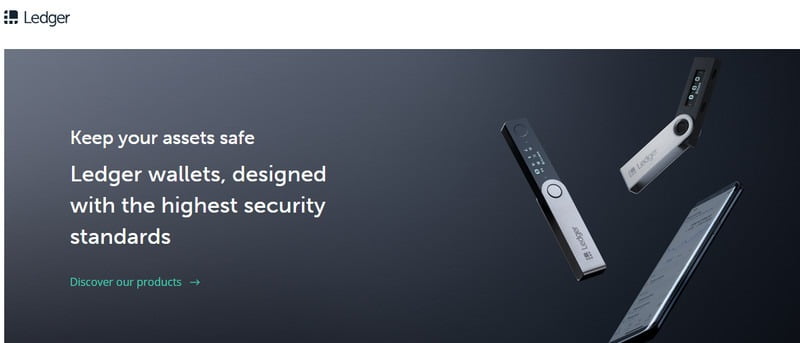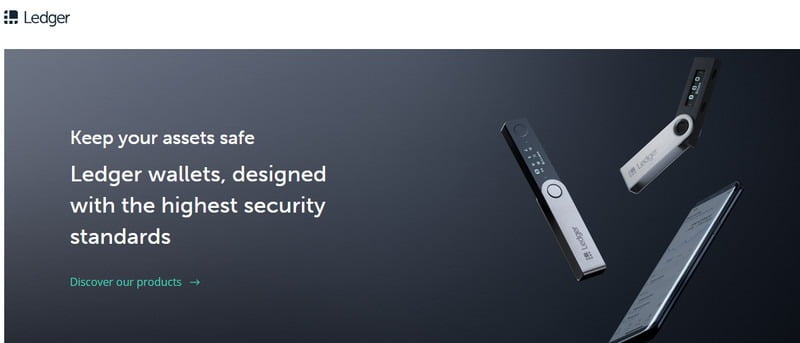 So if you're looking for the highest levels of security money can buy then a hardware wallet is a sound purchase. Private keys on the ledger are so secure that you do not even know them yourself instead they're stored within the device itself and secured with a pin number.
We have another safest wallet pick is an exodus wallet. This is actually the wallet that I typically recommend if any of my friends are starting out in crypto. Exodus is a completely free multi-currency wallet that is available for both mobile and desktop. One of the main benefits of the exodus is that it's super easy to use has 24/7 support via live chat. Built-in crypto exchange and support over 100 different cryptocurrencies.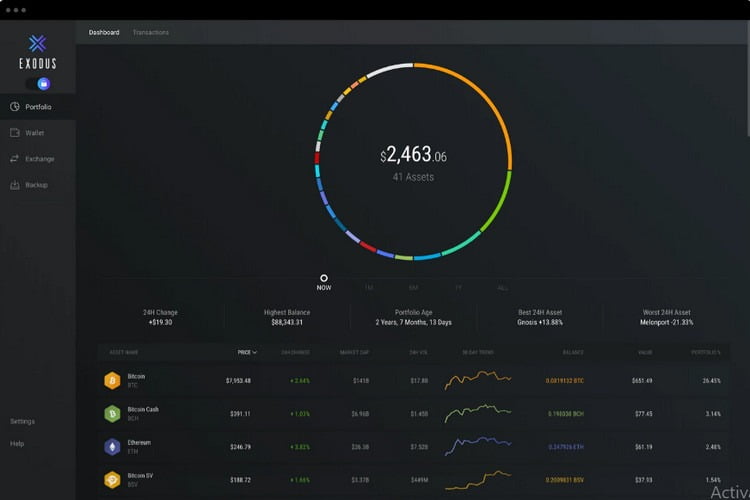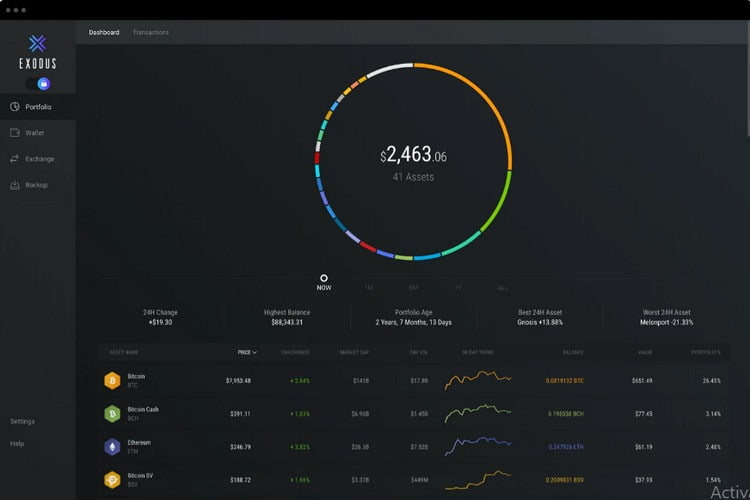 You can view your entire crypto portfolio at a glance on the home screen. So if you want all that stuff in one simple solution then exodus is probably the wallet for you. Exodus support exactly 112 coins at the time. In terms of backup features, it provides two key ways of regaining access to your crypto. First using a twelve-word passphrase that you generate when creating your account. The second one is an email restore features where it will send a link to your registered email to get back access to your account.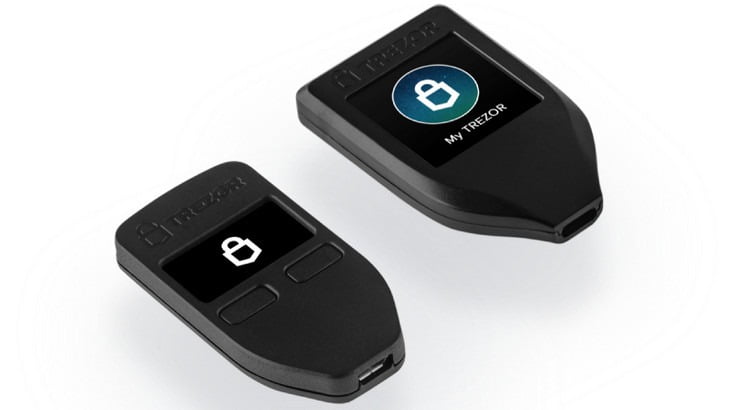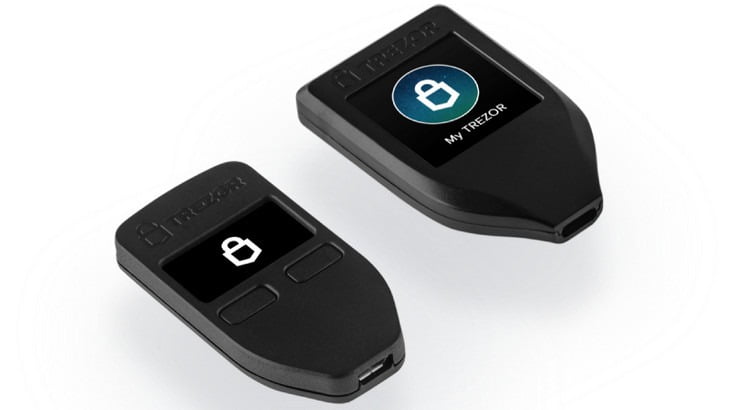 Similar to ledger you have two different models to choose from the original treasure one and the treasure model T. There hardware wallets are slightly easier to use and set up than ledger. Treads are shared many of the security benefits of the ledger but they come in at a slightly higher price point. Treasure one comes with $78 and model T with 165 dollars. Treasure T comes with a bigger colour screen and support micro sd card. The treasure one just has a black and white screen. It supports 1,000 different cryptocurrencies. Doesn't support staking for the same range of coins that ledger does.
It's one of the best options out there for anyone wanting to carry around their crypto on their mobile. It can be downloaded for absolutely free from the Apple app stores or Google play store. Another multi-crypto wallet and can interact with the decentralized application through the app. So if you want to play some crypto games or have the option of using your wallet with daps then trust wallet is the way to go.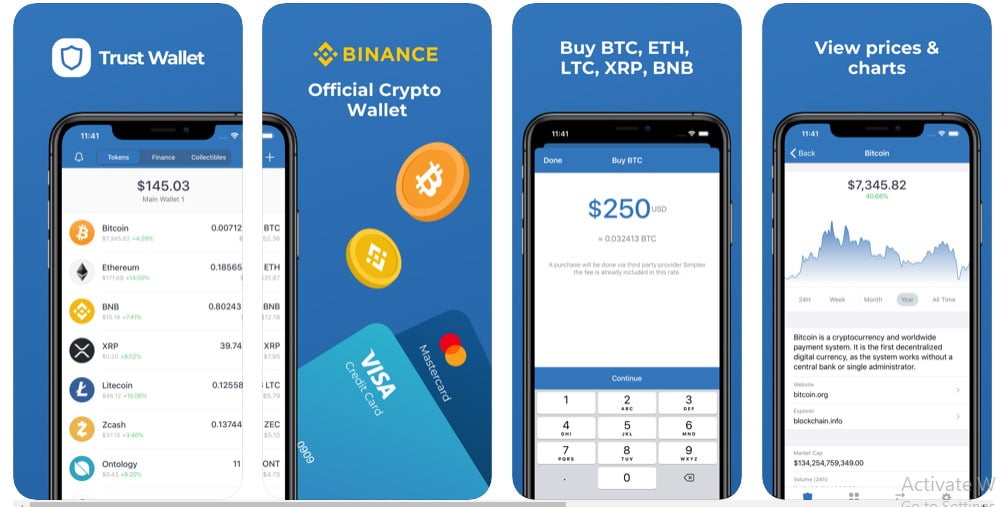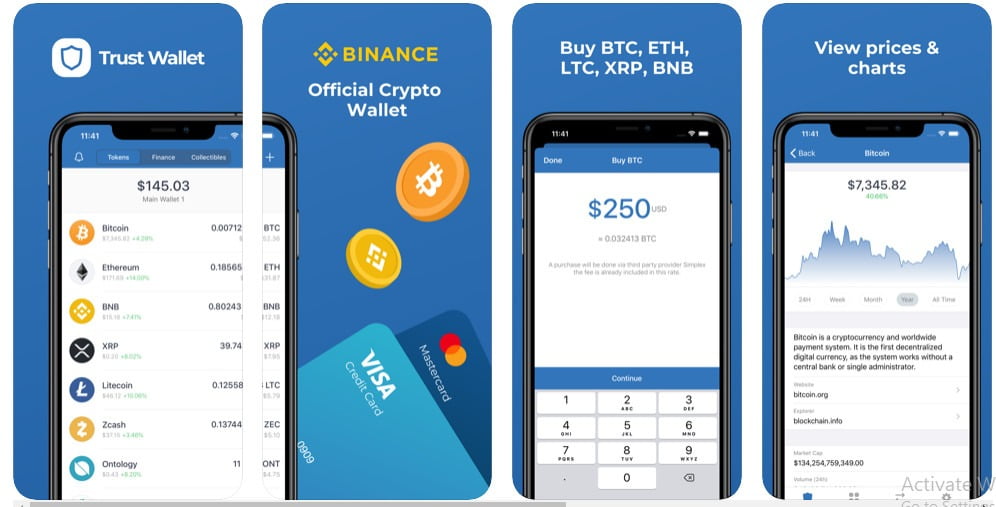 It is a fully open-source this basically means that underlying software code is open to all to audit and verify. Generally, open-source software is view favourite in crypto space as it means the community was able to independently verify the security of said code. So that's a plus. Work perfectly with by Nance Dex and Kaiba network protocol.
5.  Meta Mask
This wallet can be used as a browser extension on Google Chrome Firefox and the brave browser. This basically means that it acts as a kind of bridge between the standard web browser and the etherium Blockchain. If you're looking to store a ton of different coins then I'm going to have to stop you, that meta mask is not for you the wallet only supports aetherium and ERC 20 tokens.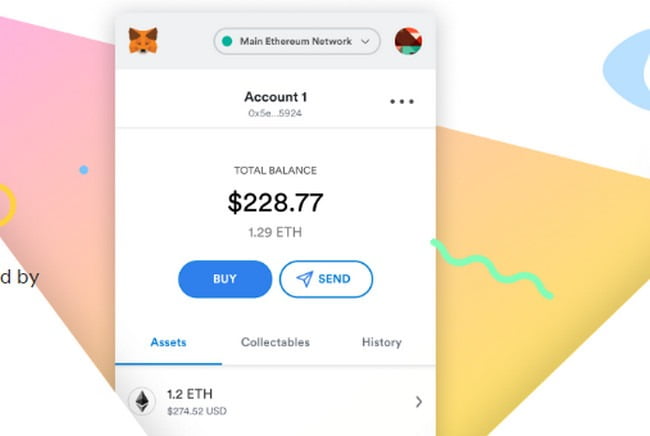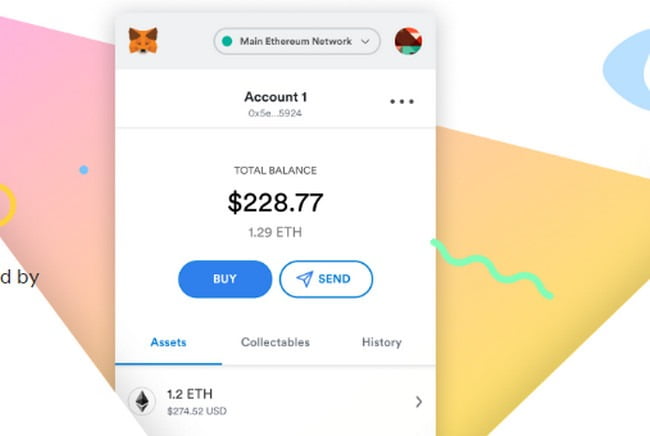 So limited on that front yet. Pretty cool things about meta mask are that it links directly with coin base and shapeshift which makes it super easy to buy if or ERC 20 tokens its easy to use too. I hope you'll like the information, hope these apps will fulfill all your requirements!