Things You Need To Know About Wedding Insurance
There are some wedding insurance questions and answers you must consider before claiming for wedding insurance. If you and your partner soon enough getting married and think to get wedding insurance then before applying for insurance. You must read out all of the below given Wedding Insurance FAQ.
Recently one of my friends named John,  Asked me "Who Should Get The Wedding Insurance?". Because he and his partner paying for the venue for their wedding. John said "if it took it out the venue be covered. Since I didn't pay for it or would they be the ones who would need to take out the insurance policies.
Similarly, there are lots of questions you've in your mind when you thinking about getting wedding insurance.  You should know wedding insurance is a lot different compare to home loans and some other mortgages.
What is Wedding Insurance?
The wedding insurance is likely an insurance policy. Which covered a couple of money deposits from the situation to cancel the wedding to recover the money spent on wedding designing.
In simple words, Wedding Insurance or Wedding Policy usually covers the cancellation of the wedding for the reasons such as Sickness or Injury to the Groom or bird to the wedding.
Question Regarding Wedding Insurance You Must Consider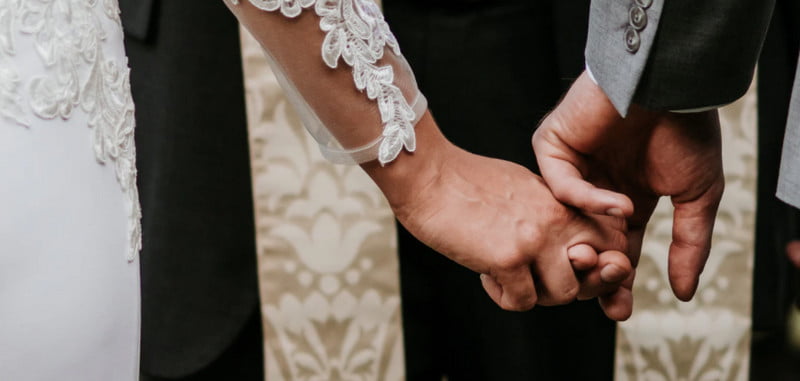 1 # When Should I Consider Insuring My Wedding Insurance?
So basically, when you paying deposits you have a potential loss of money you've and for wedding budget, you should, therefore, consider wedding insurance with an associated cost.
However, there is some drawback according to insurance providers – Any situations which arise between your first payment and the purchase of the insurance would not be covered.
2 # What If I Have Already Paid The Insurance Deposit?
If the deposit is already paid then provided that a loss is not already known, then the pre-paid deposit will be covered once the policy is incepted due to some reasons.
3 # What Does Wedding Insurance Covered?
This is one of the most common questions that confused lots of peoples. If you also one of them and don't know what actually wedding policy covers? then here we go
The Wedding Insurance Policy covers loss of wedding photos, wedding videos, attire, presents, wedding rings along with deposits. It is depending on the amount of coverage you want for your wedding insurance. Generally, the liability insurance, which covers up to $,1000,000 for accidents or more.
4 # Why Should I Consider Buying Wedding Insurance?
If you're thinking why should you get wedding insurance. Then before getting to any conclusion, you must consider these scenarios:-
John and Janet are planning to get married in the spring months but however due to an accident on the wedding day they have to postpone the wedding. But they already purchased wedding insurance which covers the replacement of things useful in the wedding such as – Wedding Invitations, Wedding Cake, Catering, Musicians and lot more.
The father of the bride gets injured in a car accident on the wedding day. If the wedding postpones it will recover all items and wedding designing requirements depending on the wedding policies.
5 # Does Wedding Policy Also Cover My HoneyMoon?
This one of the most common cons of wedding policy. But my dear friend the truth is – The Wedding Policy doesn't now cover honeymoon.  However, the policy covers wedding ceremonies and reception and a lot more.
But for Honeymoon Insurance, you've to contact some of the best travel insurance companies. It's not possible to get wedding and honeymoon insurance both together.
6 # What Wedding Insurance Doesn't Covers

This is one of the most important questions everyone thinks about before ensuring their wedding with insurance. It's very important to know what does a wedding policy covers? Things that insurance, not covers are –
Loss of Jewelry, Watch or Gemstones or Pearls
A Change of Heart or Change In Mind or Cold Feet Don't Count
The Engagement Ring Not Covered But Your Wedding Rings Covered In Insurance
And there are also some other things that also not covered by basic insurance. Before getting insurance you must get complete details of the coverage of insurance you're purchasing for your wedding.
7 # Do The Insurance Can Covers The Wedding In Abroad?
Yes, there is almost all wedding policies provider covers wedding in abroad. However, it's depending on where you're getting married. They may be some of the covers that insurance companies may not cover in the wedding policy.
8 # How Far In Advance Can I Take Out A Policy?
The policy cover can be taken out at any time normally up to 2 years or more prior to the actual wedding day. This means you can easily get a wedding loan before your wedding and you can take advantage depending on your loan.
9 # How To Quickly Are Claim Settled If In Case Wedding Is Cancelled?
Generally, the settlement of the claim mainly depends on the nature of the claim. Some of the claims can easily settle in few days. Whereas some of the claims can take weeks to settle these types of claims need additional information or investigating.
10 #  What If The Wedding Celebration Will Take Number of days?
It may not be a problem. Generally, all of the wedding loans will cover is flexible and can be extended for the small additional premium to cover a number of days.  So you don't need to take tension for your wedding day if the celebration extended the number of days it will cover your complete wedding celebration.
The Bottom Line of The Article:
In the Conclusion, we recommend you to consider purchasing wedding insurance because there are lots of advantages of wedding insurance that help you to recover your money. In case if there is any accident happen on your wedding day.
However, every policy and every wedding insurance is different. So before getting any policy you must talk to your insurance agent about the policy best for your wedding make sure you understand every detail about the policy before buying it.