Everything You Should Know Before Playing Poker Online
The internet reinvented poker. While the original card game dates back to the 16th century in the form of the Persian game, As Nas, the modern version has remained popular even in the digital space. In 1998, the first online poker site, Planet Poker, was launched, setting off the online poker trend that continues to this day. There are now over 200 credible poker sites online that are getting better every day, improving their graphics, enhancing their gameplay, and incorporating live dealing and even virtual reality into the most innovative gaming sites online.

Online sites make playing poker enticing, as they are realistic, accessible, and convenient to play. Having this available online means you can keep playing whenever you want and wherever you are as long as there's an internet connection. Even better, you can choose to play solely for fun, or try playing for real money. Either way, you'll need to know a few things first: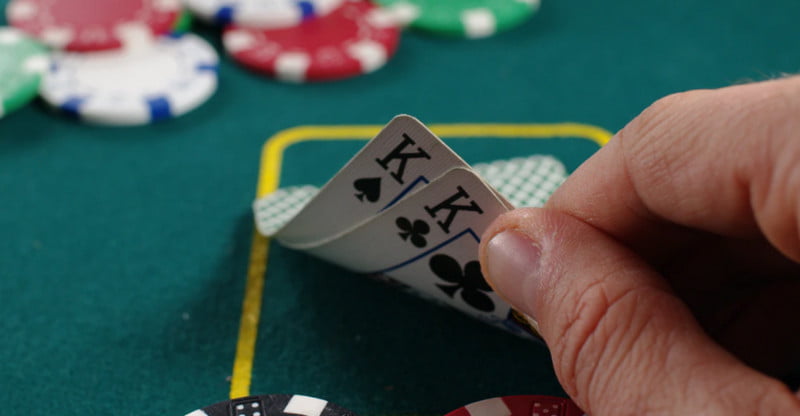 1. Choosing a legitimate site
You can avoid illegitimate sites by staying vigilant. According to Sportskeeda.com, legitimate poker sites have all the necessary licenses and online security software (for example, RSA encryption), and will be available for both Windows and Mac or for both Android and iOS. They will also be able to handle high traffic and hold daily tournaments, including ones with larger prize pools. Reputable sites also have lots of perks like customer loyalty programs.
2. Legitimate sites use random card generators
Reputable poker sites use random card generators and are constantly monitored not only by licensing commissions, but also by the eCommerce Online Gaming Regulation and Assurance (eCOGRA). The eCOGRA, founded in 2003, is an online auditor whose objective is to ensure fair play, responsible operator behavior, and player protection. So it goes without saying that all legitimate poker sites have to follow stringent gaming regulations.
3. Freeroll tournaments
Being new to online poker, you're better off starting with freeroll tournaments. This way, you'll get to learn the mechanics and play against those within your skill and experience level without making a deposit. So, look for a site with a good number of freeroll tournaments, like GGPoker. Focusing on these games first will help you get a feel for the online version, and as soon as you start to get comfortable, you can start to play for real rewards, like tickets for other tournaments.
4. Varying skill levels
Expect to play against users with varying skill levels. In freeroll tournaments, for instance, you're likely to encounter online poker newbies with similar abilities to yourself and poker noobs (those entirely new to poker). This is why it's best to try out freeroll tournaments first. Then, as you progress, expect to encounter more skilled players and, consequently, more challenging games.
5. Making deposits and withdrawals
When you're comfortable with your new surroundings, you can start joining tournaments with bigger pots, but you'll need to make a deposit first. According to Poker.org, making this deposit allows you to start playing poker for real money. Deposits are mostly instant, which means you can play immediately after paying up. The most common ways to do so are through credit or debit cards, ACH, and bank transfers (but with a fee). The minimum deposit is either $50 or $100.
6. Bonuses
Poker sites give bonuses as enticements, and most provide them right after you make that deposit. HowStuffWorks.com notes that a deposit bonus can be anywhere from 20% to over 100% — meaning, a $100 deposit will give you $20−$100 depending on the site's rate. This is to tempt you into making a deposit right away (but again, go with freeroll tournaments first). Aside from this, most sites offer other bonuses. Café Casino, for instance, gives a $100 refer-a-friend bonus, while Red Dog Casino has an existing player bonus scheme.

Hopefully the above list will help guide you into your first foray into online poker. However, if you need more guidance, then there is an array of helpful guides on YouTube, as well as video tutorials on all of the leading poker sites to get you up to speed with everything you need to know.

But in the meantime, explore our latest posts on games here on KeepTheTech, so you can keep abreast with the latest in the gaming world.