If you've moved across the country or overseas, you know all about the auto shipping industry. It can be a bit nerve-wracking to entrust your vehicle to someone else, but the convenience of the service is tempting as well.
There are plenty of benefits to having someone else take care of your car or truck while you travel separately. For one, it makes moving your vehicle easy. Secondly, your car doesn't suffer additional wear and tear even though it travels a long distance. Lastly, auto shipping companies usually offer door-to-door service, dropping off your vehicle right outside your house.
These days, advanced technology makes it possible for auto shipping companies to offer improved services. Below are some tech developments that help keep your car safer while it's in transit.
Technology Used by the Auto Shipping Industry
Think about all the technology that goes into moving your vehicle from one side of the country to the other or across an ocean. You find your quote and book online or on the phone. Then you can install an app and track your vehicle all along its journey. You can keep in touch with the driver and arrange a seamless pickup or delivery situation. All this is possible because of technology.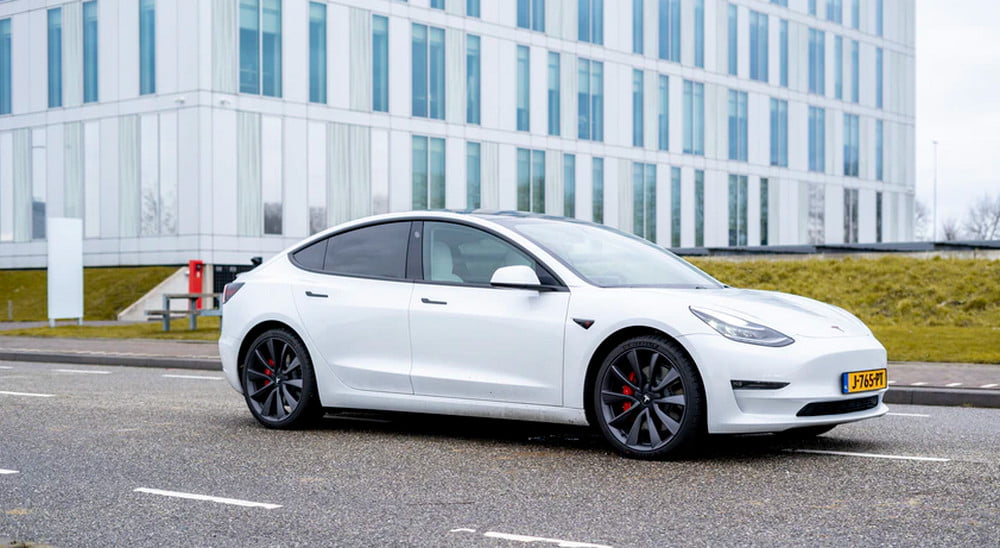 1. Smartphones and Tablets
Auto carriers are constantly competing for your business, so they keep abreast of the latest technology and are always improving their methodology to serve their customers better. For example, the industry has now adopted the use of smartphones and tablets for drivers, which makes communication easier and potentially safer.
2. GPS and Cloud Technology
With the cloud, GPS, and other Internet technologies, drivers can also quickly send updates on potential delays in the schedule. You can also receive regular updates on traffic and weather conditions on the road. These updates can give you peace of mind while you're waiting for your vehicle at your new home.
New technology also helps your driver take better care of your car on the road. With up-to-the-minute traffic and weather reporting, drivers can plan their routes and road time more efficiently. This helps drivers protect all their cargo from the elements and avoid delays as much as possible.
The technology that supports your online quote also helps you, drivers, and car transport companies communicate. Again, with today's technology, you can track your vehicle and even get in touch with the driver to ask about adverse conditions and what he or she is doing about delays in the schedule if any.
3. Lighter, More Fuel-Efficient Vehicles
Finally, advanced technology has allowed trucks to be more fuel-efficient without compromising their reliability and durability. Both by using lighter, more aerodynamic vehicles and using alternative fuel sources, transport companies are reducing their carbon footprint. Fuel economy is a priority for most shipping companies and consumers, not only because of cost but also because it's safer for us all.
Auto-shipping companies may also pass on their fuel savings to their customers, lowering shipping costs.
4. User-Friendly Websites
Most auto shipping companies today have expertly designed websites that clients can easily navigate. Let's start with the websites' ease of use. Most auto transport companies have online quotes available for free right on their website. You don't have to deal with a human to get the best price available, but you always have that option with these top transport carriers.
The ability to easily collect quotes can give you peace of mind that you're choosing the right auto shipping company. You can also visit a review site to compare many companies at once. Use your best judgment in picking the right transport company for you, but online accessibility is always a plus. 
More Benefits and Downsides to Using Auto Shipping Services
Most people who have done it will tell you that shipping your vehicle is the way to go, especially if you've got a long distance to cover. This goes double for an overseas journey. Just think of all the extra expenses you'll save by not driving your car cross-country. There's food and lodging and parking on the road. You'll also put your car through unnecessary wear and tear, depreciating its value.
In many cases and depending on your vehicle and family situation, it may be cheaper overall to have your vehicle shipped. Consider the following expenses before you decide one way or the other:
Mileage/wear and tear
Food and snacks
Gas
Lodging
You don't have to worry about any of these things if you ship your vehicle. One of the only downsides to using professional auto shipping services is the potential expense. When you think about it, however, the expense may not amount to much, especially compared to the costs outlined above.
Having your car shipped also helps you keep its mileage low. Racking up the miles on your odometer can bring a whole new host of problems, not the least of which are higher insurance rates.
The Bottom Line
Regardless of expense or convenience, you want peace of mind when moving all your assets, including your vehicle. The latest technology makes it easy for you to get the best price and communicate with your transport company and driver. As a bonus, technology such as alternative fuels also helps you do your share for saving the environment.
Shipping companies are constantly changing and offering new deals to keep up with their competition. That competition also comes in large part from advancements in technology and marketing strategies, which bring them clients from all over.