Wondering, how to share stream games? Well as you know in a few years ago its was not possible to share stream games. Because all the stream games are in digital files that cannot be shared with the friend if you're going to meet him after a long time.
Steam is one of the best platforms to play games for gamers the stream also offers some of their gaming services for the family and friends. if you want to play or share stream games with your family or friend. Stream family sharing features allows you to share games on Stream without hassle.
What is Steam Family Sharing?
The Steam family sharing is a feature that allows family members and friends to play one another game while earning their own steam game achievements. While saving their own game process to the steam cloud. This feature is turned on by authorizing shared computers and users.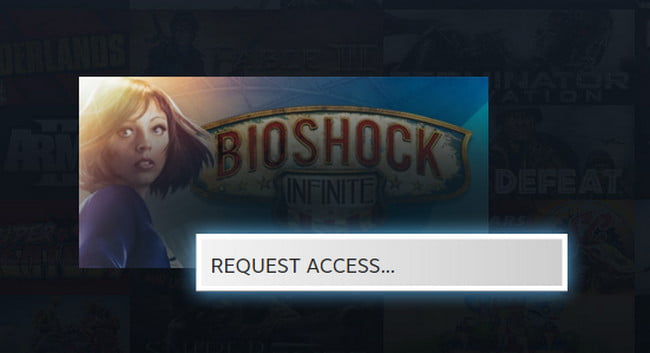 For instance, if you want to play BIOSHOCK on steam using stream family sharing then. All you've to do is first check is any of your family members download and install this game into their computer that you want to play. Now send them a request to authorize you.
Once's they grant you the authorization you can easily able. To access their library of steam games along with all the games. Download and start playing the game that all.
How To Enable Steam Family Sharing on Computer?
To share games on Steam you have to enable steam family library sharing on your steam account. But first of all, you need to make sure your Steam account has Steam Guard security. In this case, if it's not enabled you can easily do that by following these steps. Go to the Settings by click on the Steam Menu. Now go to the left side of the screen window at screen Settings where you will see Steam Guard. Click to enable it on the Accounts tab.
Once the Steam Guard is enabled, you can start activating other users to use your Steam Library. To perform this, Go to any other laptop or PC of your friend or family member and log in to your Steam account. Click on the Steam Menu and go to the Settings. Now Click on the Family section and check to authorise Library sharing on this computer option.
Log out your Steam account from the PC and let your friend or family member to log in to their Steam account. Now they will abe to see all the games of your Steam Library into their Steam account and download to play.
Things To Know About Steam Family Sharing
There are some drawbacks or restrictions to use Steam Family sharing that you must know before using this feature on your Steam Account.
You can only able to authorize up to 10 computers from your Steam Account to access your Steam Shared Library for downloading the games.
Any Steam user is only able to access the games from your Steam Library. If you're not using it for instance if you're playing BIG SHOCK on steam then the other person cannot play any game from your Steam Library.
In case if you want to play the game on Steam while another person is playing the game using your Steam Library.
In last you cannot be able to share some of the Steam games. For example, The Division is a Ubisoft game it basically launches via Uplay even if you purchase it using Steam.
Any other relevant point to consider to share games on Steam.
Final Words
Finally, you know how to share games on Steam using Steam Family Sharing has more advanced features for the game sharing. Its one of the most useful features to share games with family members or the friends without having hassle.
Related Articles: