If you have some issues with your windows systems such as the error in an email account accessing on a default web browser or some other things like corrupted files. A mainly lot of Windows users run System File Checker to restore corrupted files or missing files.
Recently some Windows users upgraded their computer with Windows 10 in which Microsoft Edge new default browser. According to Microsoft ask community users having the problem in accessing their Verizon email account.
So read these given below steps to run System File Checker in Windows 7, Windows 8 / 8.1 and Windows 10 for restoring missing files for any program.
Step by Step Guide To Run System File Checker In Windows 7 to Windows 10
In this article, we are going to tell you how you can easily run a system check on your computer system running on Windows 8 to Windows 10. In addition, we also going to tell you how you can repair corrupt files or folder of your computer system using the system file checker tool.
System File Check In Windows 8 and Windows 8.1
Follow the below-given step by step guides to run the system file checker in windows 8 and windows 8.1 only.
Step 1 :
Open command prompt in Windows.
Step 2 :
Move the mouse pointer to the lower-right corner of the screen in the "Search Bar". Now Type Command Prompt in the search box and select as "Run as administrator" (As shown in the given screenshot).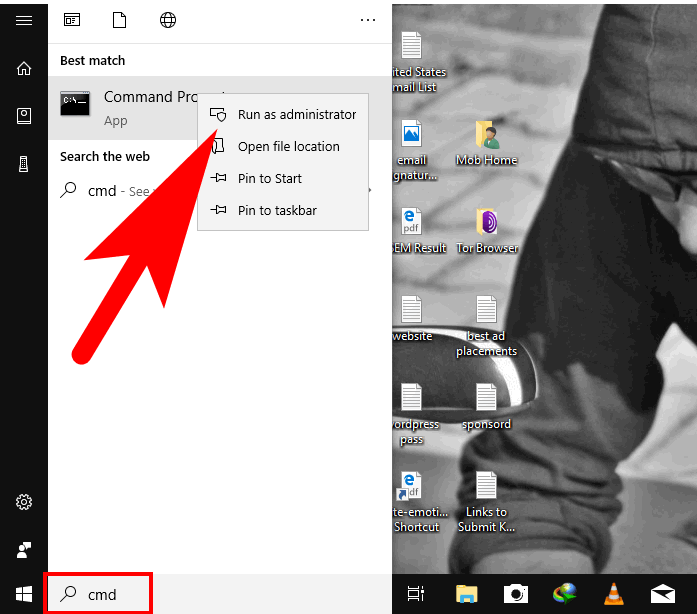 Step 3 :
If you are prompted for an administrator password > Type the password
Note: The administrator password is required when you set up a password while creating an administrator account on the Windows system. Otherwise their no need of the password.
Step 4 :
Now enter this command line written in the brackets (sfc /scannow) to run System File Check.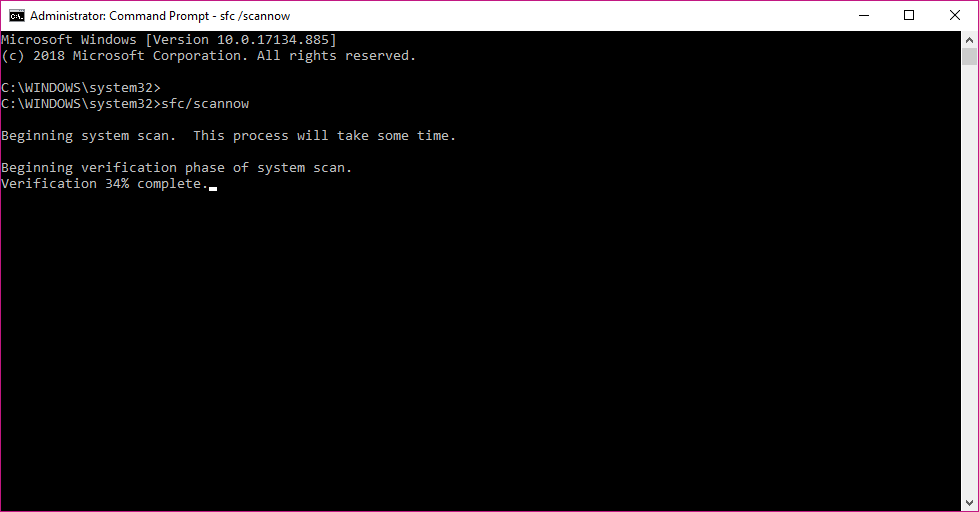 Run System File Checker In Windows 10, Windows 7 or Windows Vista
Follow the below-given step by step guides for running System File Checker Tool in Windows 10
Step 1 :
Open Start Menu > Search > Type "Command Prompt"
Step 2 :
Run as administrator > An administrator password
Step 3:
At the command prompt type (sfc/ Scannow). Hit the "Enter" button after writing the command line in command prompt.
Tips : The SFC /scan now command will scan all protected system files, and replace corrupted files along with cached copy that is located in a compressed folder at System32.
Related Articles :
How To Repair Corrupt Windows System Files With DISM Scan To Fix SFC Files
The SFC scan will automatically replace or modify the windows corrupt files. However, sometimes you will see a message on the command prompt while running an SFC scan "Windows Resource Protection found corrupt files but was unable to fix some of them". For this, try to restart your computer and again run a command prompt and if this also doesn't work for you then also try booting with recovery disc and use this command line to start a DISM scan to fix SFC files.
However, you should not normally use a DISM scan but in case if SFX can not work for you then, in this case, you can use the DISM system scan.
Step 1:
Go to the Command Prompt and enter given following command line as shown here.
DISM /Online /Cleanup-Image /RestoreHealth
The scanning process will take approx 2 to 5 minutes after completing the scanning process restart your computer system.

If this information is useful for then please SHARE This Post on your social networking account to help KeepTheTech in health building on the web.
You can also Subscribe to Us for weekly articles related to Windows and technology updates.