8 Best Micro Investing Apps For Micro Investors
If you're thinking to invest some of your money in the stock market then you should consider micro-investing. Because it best to start with little investment. You can easily start up with micro-investments through your android or iOS cell phone.
What Is Micro Investing?
First of all, you should know what is a micro-investment?. Basically, micro-investment is the act of saving little amounts of money regularly. Micro-investing allows small investors to invest their money in the stock market in starting capitals with a small amount of money.
There several apps from which you can easily invest your money in micro-investment plans. In this article, we gathered all apps available in Google Play Store and Apple Store with a high rating for small investments.
List of Best Apps For Micro Investments
The stock market is a scary place for lots of peoples but investing is one of the best ways to make money in a short time or long time period. You can earn tons of money through investing if you know the basics of investing or how to invest in the stock market?.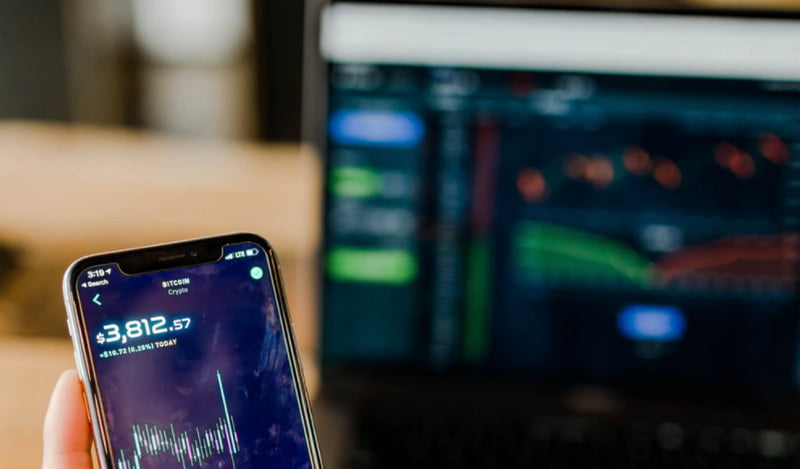 There lots of things you should know before investing your money into the capital market. However, you can easily get complete guides through some of the capital market experts. But the thing is where to start investing.
You can be investing your money from small investment into small capital to know how your investment skills. Which also allow you to know drawback of investment, because of there no one in the stock market who earn or lose money in the same time.
If you're confused and don't able to decide where to invest your money. Then check these some of the best micro-investment apps that may be best for you to begin your small investments.
5 Best Apps For Micro Investment In Stocks
1 # Stash
The Stash is an android and iOS app from which you can easily start investing your money into the stock market. You can start investing a minimum of $5 into the list of options available from 30 investment plans.
The investment plans include – Robots Rising, Equity Works and a lot more. Through My Stash, you can track down your Portfolio, Balance, Potential, Ideas and a lot more. However, the apps don't design to guide you but you can easily invest your money through the stash.
Stash is free for three months for investors. This means you can use Stash for three months for free and after Stach charged $1 per month as fees.
2 # Acorns
The Acorns investing app was founded by the father and son Jeff and Walter Cruttenden and the app is currently raised over $25 million. This one of the best investment apps, the Acorns offer its users some of the best investment opportunities such as fixed-income investment and much more.
You can use the Acorn app for free when you balance below $5000 after that Acorns charged $1 per month and the Acorn account that has above the $5K balance is charged %0.25 per annum.
The Acorns also offers a dividend once a month to its customers, the app also guides you to know some of the investment skills and a lot more. You can also access the Acorns application from wearable devices such as SmartWatch.
3 # Robinhood

Robinhood is particularly the same as another micro-investing website where you can easily invest a small amount of money. In fact, the app was listed as "best 2015 apps" by Google Play Store. The app allows you to free stock trading and you don't pay approx $10 for each trade. This means the app doesn't charge a single penny as an investing commission from you for your investments.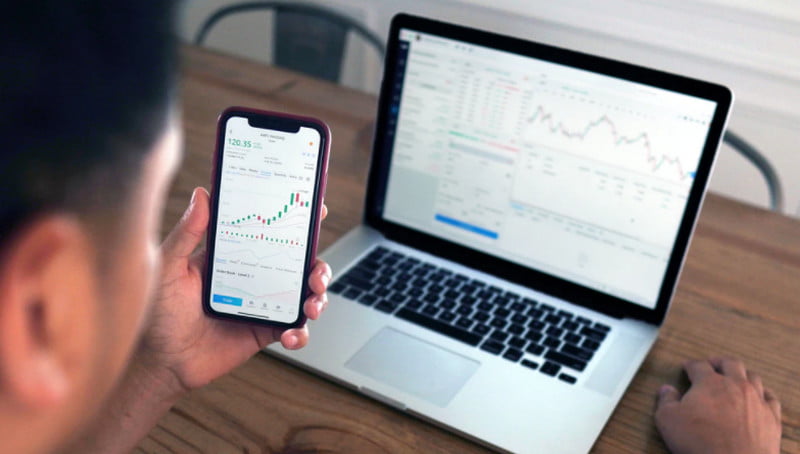 4 # Trading 212
This trading app allows to trade or invests in the Forex Gold and Stocks using the app. You can easily open a free account or else trade with real money when you're ready to invest your money into stocks. The app offers its users access to 750 financial instruments and a lot more.
Through the app, you can easily manage stock positions, control risk, monitor stock performance and lot more functions in a single app.
5 # Clink
The Clink app is the android and iOS platform-based application form that helps to save money. The app has a great tagline – "Save One Dollar A Day".  You can open a free Clink Account if you're account balance is up to $5000 then Clink charged $1 per month and 0.25% per annum.
In terms of security, Clink has protected bank-level securities. The company reported it's is secured by 256-bit encryption which simply means your information is protected by high-level computer protection.
If you think How Clink Works?  You can provide some of the basic information of you to open a clink investment account. After that, you've to choose your method of saving from you can either link your credit card or real-time investing starting at $1 per month.
5 Best Apps For Micro Investing To Save Money Regularly
6 #  Money Box
The Moneybox is not a trading app but its investing app from which you can save a little amount of money whenever you purchase a coffee. The interface of the app is quite simple, Just set your goal and put coins in the money box every day when you reach the goal take your gift.
In simple words, through Money Box, you can save money each day. It's a simple micro-investing app which links your debit card and whenever you buy coffee it saves little money into the app account.
Android / iOS
7 # Digit 
The Digit is the free automatic application to save money it's totally effortless way to save money without thinking about it. To get started you've to connect your checking account with Digit. After that Digit will analyze you're earnings and spending from which it will save a little amount of money into Digit Account.
How Digit Works? Every few days the Digit will transfer the small amount of money ($2 to $10) to the Digit Account. You can easily withdraw your money at any time from your Digit saving. The best thing is Digit allows unlimited transfers with no fees.
8 # Qapital
The Qapital app is the same as Digit App both apps are designed to save money or micro-investing without the budget. However, you don't save a large amount of money for property investment or some other purpose. The Qapital application helps you to save a little amount of money from your daily spending. When you think it's good to withdraw money from the app you can get it any time into your bank.