What are Windows Drives?
Basically, the drives are a location that capable of saving and reading information that is not easily removed such as a disk or disc. All the drives on windows saved information such as programs that are used by the computer OS.
In Windows, you can easily make empty drives viable or hide them.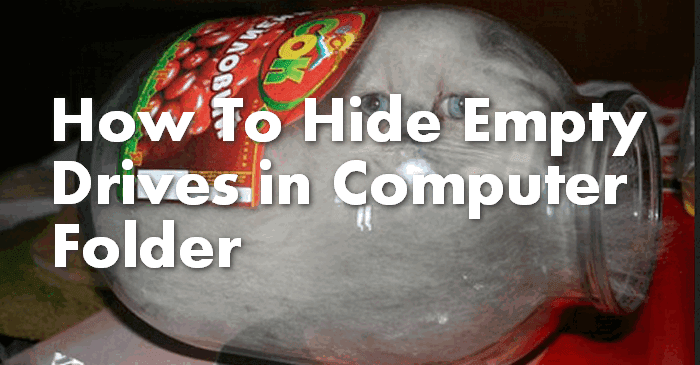 Hide or Show Empty Drives Using Folder Option
Empty Drives also a big issue for computer users especially for Windows and Mac. However, don't use computer space but you can easily show or hide them on your computer folder.
The Folders in Windows are managed by Folder Options you can easily hide a folder on the computer and make them viable when you want. Same as that you can easily hide drives on the computer folder using Folder Option.
Step 1 : 
Go to Start Menu and open Control Panel.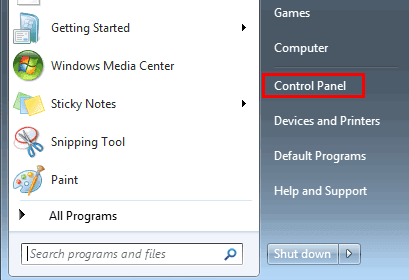 Step 2 : 
In Control Panel, find the Folder Options and open it and then switch it to View tab.
Step 3 : 
In this step, scroll down the sidebar and find "Hide Empty Drives in Computer Folder ". A trick on it using the mouse to hide empty drives form your computer.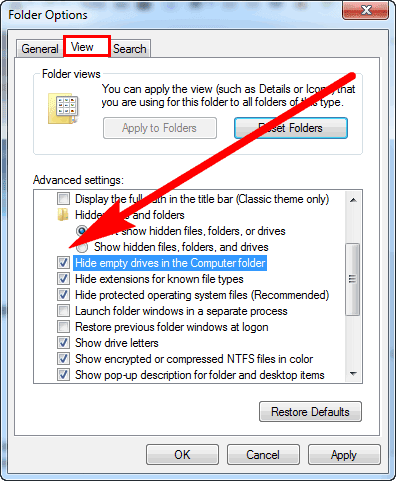 Step 4 : 
After Check or UnCheck, Click on Apply and then hit the OK button.
What Are The Windows A and Windows B Drives Used For?
That the most interesting part of the question, Generally, your computer has C: Drive where all the information was saved. The second is D: Drive for the DVD and F: Drive for USB stick and following G: Drive for storing data and so on.
But Where is Windows A: and B: Drives Used?
According to Microsoft, You can assign the letters C through Z to each drive on your computer. A and B are usually reserved for floppy disk drives, but if your computer does not have floppy disk drives, you can assign A and B to volumes.
What is Portable Drive and Removable Disk?
The portable drive and removable disk are the types of drives or disks that used to transport the data between two computers. The most common portable drives are USB drives (Flash Drive), USB card readers and USB external hard disk drives.