How To Change Keyboard Language In Android & Windows 10
We all use devices such as computers, Laptops, Smartphones, etc. All these devices have keyboards in them. These keyboards are based on a language. Sometimes we want to replace keyboard language. Whether you are using an Android smartphone, laptop, tablet or computer, you want to swap keyboard language. Because there are a lot of national, international and regional languages available out there in the world. Everyone knows from two to three languages.
That is why it is required to change the language of the keyboard. Don't worry if you want to change the keyboard language. Because you don't have to mess up with such things. We are just going to tell you the steps. You can follow such steps and after that, you will be able to change the language and get the desired language on your keyboard that you want. There are different settings on every device for language change. That is why we are explaining all these settings in different sections.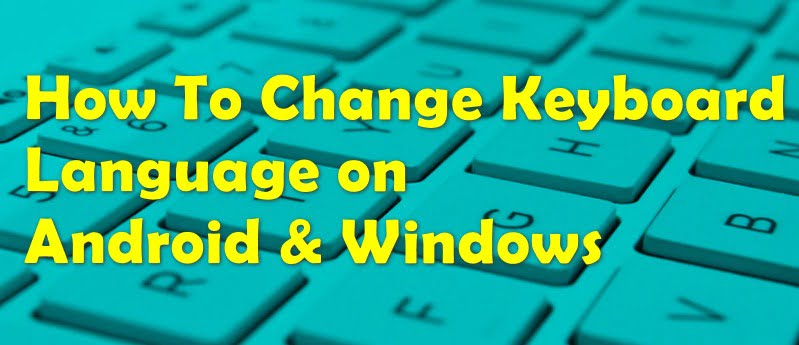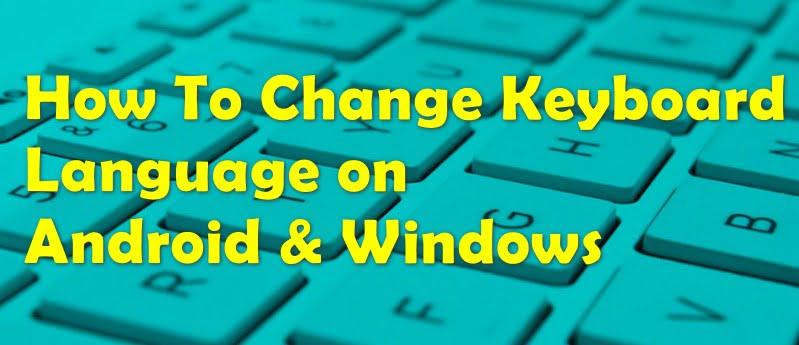 Change Keyboard language 

on Android
If you want to use different kinds of languages in your android phone and you want to change the language settings on your android keyboard. Then here you have to follow the below-mentioned steps : 
Click the Settings icon on your Phone.
Here Find System options in settings.
You will see an option called Language & Input.
Here click on "Keyboard".
Now Click on Manage Keyboards
Here you can choose the best language for your Keyboard on Android.
Download Gboard and Google Input Tool : 
As a default, there are few languages and keyboards in your android phone. If you want to use different languages and keyboards then you have to download Gboard and google input tools in your android phone. For this, you have to go to the Play store and download the Gboard and Google Input Tool.
Change Keyboard Language on Windows 10: 
Most of the users are using windows 10 on their computers. If you are also using windows 10 and you want to change keyboard language on windows 10. Then you have to follow the below-mentioned steps to get the language changed. Follow the steps : 
Open Settings in your Computer. (Click Search bar in Start Menu and search for Settings) 
Here you will see an option of Language & Time.
Here Click on Language Button. 
You will see Your Default Language here.
Now you can change the language according to your requirements. 
Here find an option called Keyboards. 
Under Keyboards Section Click Add New Keyboard Option.
Now here you can change the output layout of your added Keyboard. 
Conclusion : 
It is Easy to  Switch Keyboard Language in all of the devices. It is different in all the devices but it is easy. You can change the language of your keyboard within minutes. It doesn't matter which device you are using. You just have to go through the above-mentioned steps according to your device. You can see that a simple few steps will help you change the language.