Privacy is important to everyone – we want control of what we share and with whom. This is why when browsing from our iPhones or Android devices, it is best to opt for a browser that features enhanced privacy and security protocols.
iOS and Android devices offer their own browsers – Safari and Chrome, respectively. These options are easy to use and generally quick in performance. Luckily, there are several mobile alternatives to native browsers that offer more protection when browsing online. Some of the more common browsers allow websites to steal your data or, worse yet, install malware and viruses. Instead of using adware removal apps, use preventative measures instead.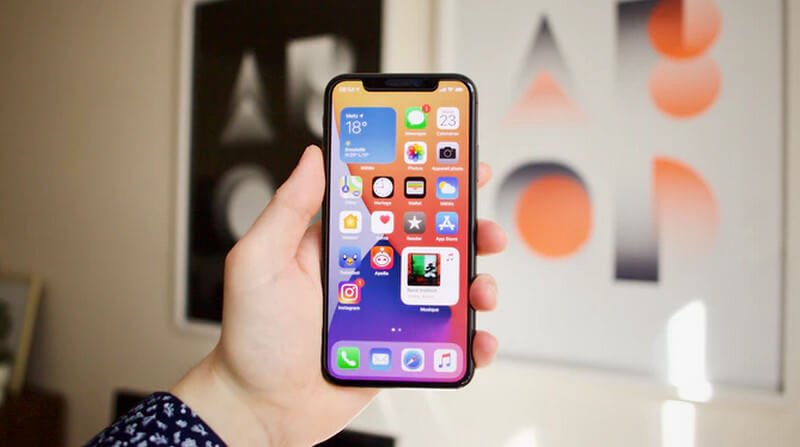 Here is a list of the eight best privacy-focused browsers for iOS and Android devices.
Mozilla Firefox Focus
Mozilla Firefox Focus is a privacy-focused browser, which means it doesn't track users' browsing activity. This is great for users who are concerned about their online activities being logged by third parties.
Firefox Focus blocks advertisements, known to act as Trojan horses to track user activity across the internet or inject malware onto web pages that can infect your device.
The interface is very easy to use – just launch the app and it takes you directly to the browser. When you are done, you can easily wipe your browsing history by tapping the 'Erase button' in the menu option on the upper left corner of the screen.
Ghostery
Ghostery is a free browser that enables users to browse without being tracked. Essentially, Ghostery blocks trackers or scripts that monitor user activity across websites or social media platforms. With this browser, you have greater control over how much data is collected about you online – with each website visited. Additionally, you can see who's tracking your data via a list of trackers present on said page.
This information makes it easier for users to customize their privacy settings accordingly, helping them track cookies and scripts more effectively. It's also easier to switch on or off specific trackers or cookie policies.
Aloha Browser
Aloha Browser is a free and open-source web browser that is ad-free and includes several other security/privacy features. It blocks advertisements, but not in the usual way by using an adblocker extension. Instead, Aloha uses machine learning algorithms to identify ads and block them before the code has even been executed.
As such, there's no lengthy list of trackers or scripts that can be found on websites you visit while using this browser – your information stays private and won't be passed onto third parties either.
It also includes a built-in VPN, which allows you to browse the web in complete anonymity.
Brave
Brave is another free and open-source browser that offers ad-blocking without using an extension. The Brave browser blocks ads, trackers, scripts, pop-ups, and malware – all in one package. It also has a built-in cryptocurrency wallet that allows you to reward websites that respect your privacy when browsing online.
You can also opt to block advertisements automatically. This means you won't see any ads while browsing. However, you can unblock ads if you want to support websites you frequent by clicking on the 'whitelist' button on the top of your screen.
DuckDuckGo
DuckDuckGo is a free and open-source browser that focuses on bringing back internet privacy for users through ad blocking technology. While some browsers allow companies to track user activity for targeted advertising purposes, DuckDuckGo blocks all trackers on webpages visited by users. This brings us more control over what data we share about ourselves online without having to be profiled by third parties.
This browser is powered by Yahoo, making it perhaps not the most privacy-focused browser available. However, if you want to browse without worrying about your privacy being compromised by third parties, this is a great option.
Avast Secure Browser
Avast Secure Browser is another free browser, which comes with the added bonus of antivirus protection. It protects users from viruses and malware by blocking ads that can be used as Trojan horses to infect your device with malicious code.
It also includes features like sandboxing (isolating apps for an added layer of security), anti-fingerprinting, cross-site tracking prevention, and HTTPS Everywhere integration (for encrypting communications across websites). Everything on Avast Secure browser is encrypted, including the bookmarks, IP address, and passwords you use when online.
This browser is free of advertisements – including tracking ads that are typically used to monitor your activity across different websites. As such, Avast Secure Browser is closely aligned with the whole point of using a privacy-focused browser in the first place.
IceDragon
IceDragon is another ad-free web browser based on Mozilla Firefox. It includes VPN technology to block outside trackers from monitoring what sites users visit while also blocking malware and phishing attempts. In terms of functionality, it's very similar to Firefox–but without any Google or third-party involvement. You can take a look at all the differences between IceDragon and Firefox here.
Private Browsing Browser
The Private Browsing Browser is a free, open-source browser that provides users with maximum privacy while browsing online. It's based on Mozilla Firefox, which has long been known for its track record of respecting user privacy.
All connections are fully encrypted using SSL technology, cookies are disabled by default to keep your information private, and it also includes tracker blocking capabilities – including blocking Google Analytics completely. Basically, all the features you want in a security-focused browser are included here at no cost.
There is an option to turn off all encryption if you care about speed while browsing – although this defeats the point of having a secure web browser in the first place as far as security is concerned ( leaves you vulnerable to attackers).
Final Words
When it comes to using a privacy-focused browser, these are some of the best options available. They're all free, lightweight options that protect against malware and surveillance from third parties–making it much harder for cybercriminals to compromise your privacy. Give them a try!
Related Articles: 
How to Change Homepage on Microsoft Edge