( 15+) Best Meme Maker App for Android
So what are the best meme generator app for android phone? Their lots of terms that decided such as interface, features, integration, easy-to-use tools and much more which satisfied the requirements for making the meme through the android phone. You have chosen one of the best meme generator apps and in this, we going to help you out.
In this article, we have shortlisted some of the best meme maker app for android devices that available on Google Play Store for free without having any single penny to anyone.
Best Meme Maker App For Android List
This list contains all the meme generating applications for android the list goes as ascending order with deep details of the app that allows you to create meme on android phone in a few seconds.
1. Meme Generator Free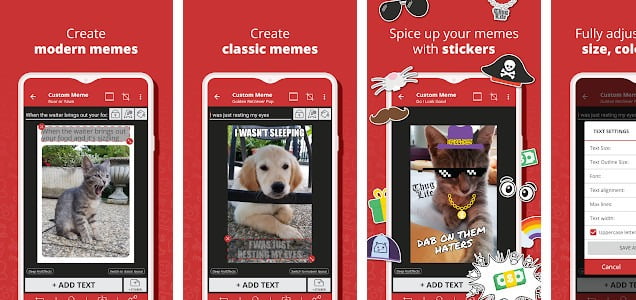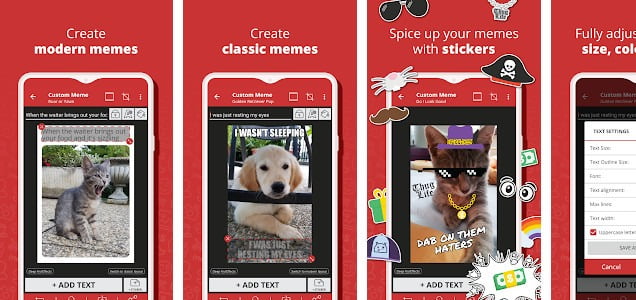 Meme Generator Free will allow you to create versatile and a way to funnier memes along with the power to share the memes with your loved once's thought social sites. The ultimate feature of this meme maker app is firstly its free to download for android based devices like Android Phone or Tablets. Moreover, the app carries 1000+ high quilty meme templates with hilarious example captions.
In terms of features, you get 60+ font styles, custom memes with pictures, custom stickers, funny effects for the meme, breaking news memes, no watermark and much more. Why are you waiting to go download it now.
Download: Free Download Meme Generator
2. Mematic: The Meme Maker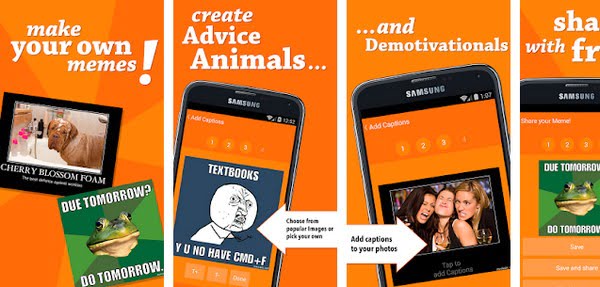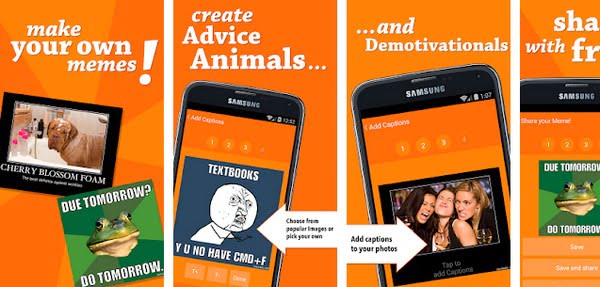 Mematic is an outstanding meme maker app for android phones. The interface of this application is quite impressive within a few steps you can create a funnier meme because of easy-to-use tools. It's also the most popular meme maker app because of its features.
How to create a meme? yeah, it's really a hard job even for me but with this best meme generator app. All you've to do, just select the meme template and insert the picture along with funnier captions and export to your phone. It's ready to share with your friends.
Download: Memetic
3. Meme Creator & Templates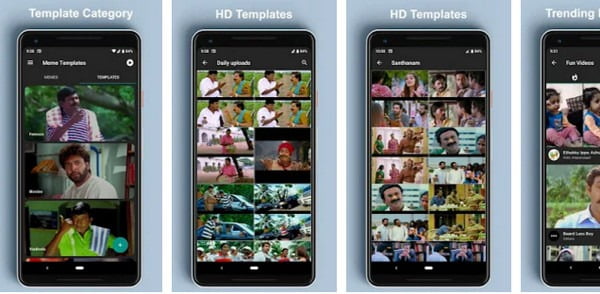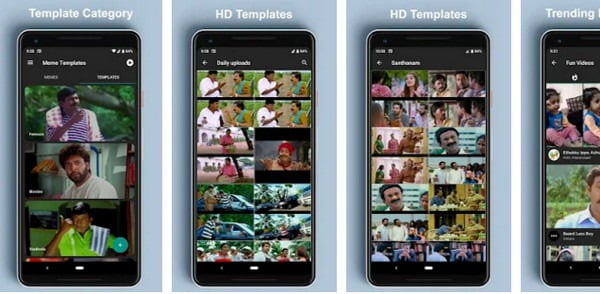 Meme Creator is an extraordinary or we say movies meme maker app. With this application, you can easily create a meme on Tamil movie scenes or any other movies such as Bollywood, Tollywood, Hollywood etc. Moreover, the application carries multiple types of free meme templates all you've to do just select any movie meme template and edit using hilarious captions.
Download: Meme Creator
4. GATM Meme Generator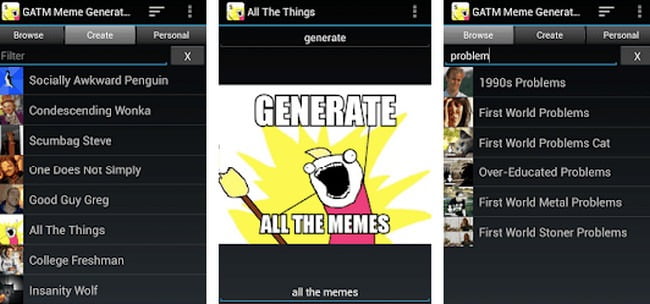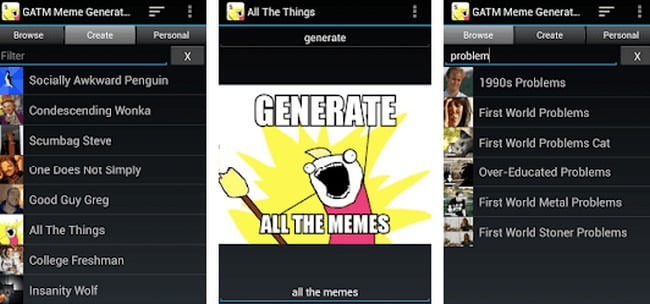 The meme maker app is all about creating outstanding memes and share them with your friends and family members. GATM meme generator takes this process into an advanced level with this application you can not only create memes but you can also browse other memes also on this app. Just like other meme maker applications in this app, you find features like no watermark, live preview of meme you're creating, create memes from pictures etc.
Download: GATM Meme
6. Memedroid Pro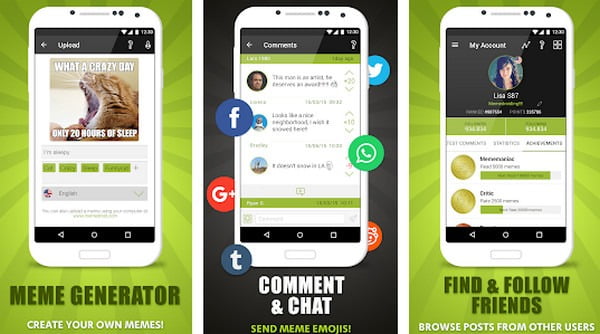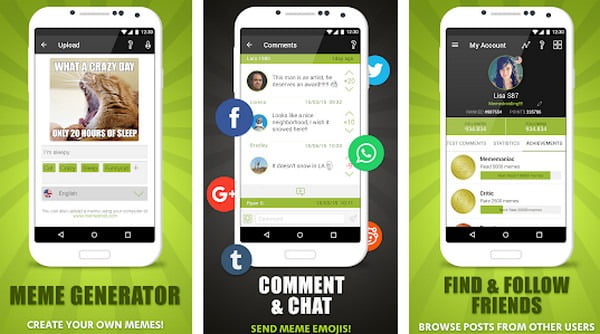 Memeroid Pro is the premium meme generator app for android devices. The application comes with an offline store along with ads ree features along with high quilty premium meme templates. This app allows you to connect with the greatest online alliances of meme lovers and witticism fans all over the world. However, you've to purchase this application form your google play store account to enjoy its features.
Download: Memeroid
7. Thug Life Photo Maker Editor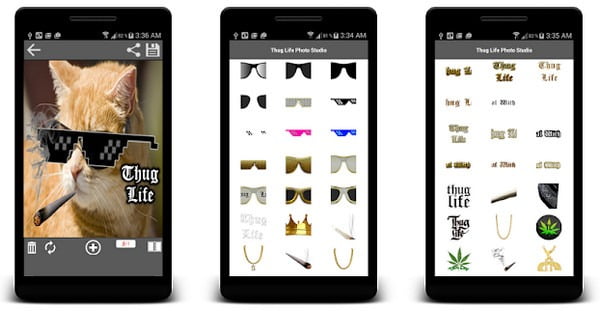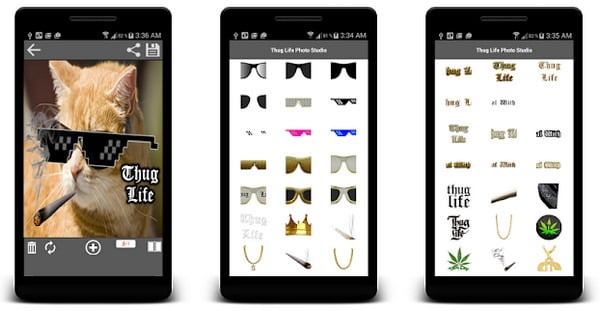 Thug Life Photo Maker is a versatile app that allows you to create thug life memes through pictures and stickers. With this app, you can easily edit any pictures and photoshop it with various types of sunglasses and burning cigarettes and other funnier items.
The app is free to download on Google Play Store and much more. The interface of this application is quite easy to use without having a hassle.
Download: Thug Life Meme Maker
8. Modern Memes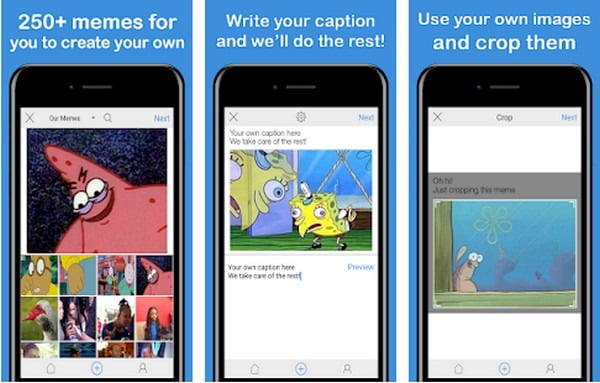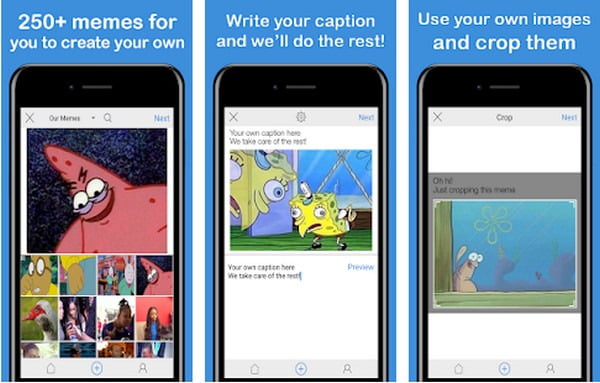 So folks, with Modern meme maker application you can memes for your social accounts such as Instagram, Twitter or Facebook etc. The app supports more than 250 meme templates you have to follow this process select the meme template and add a picture in it and at last but not least add the caption and export the meme file into your phone memory.
Download: Modern Meme
9. Straight Outta Meme Maker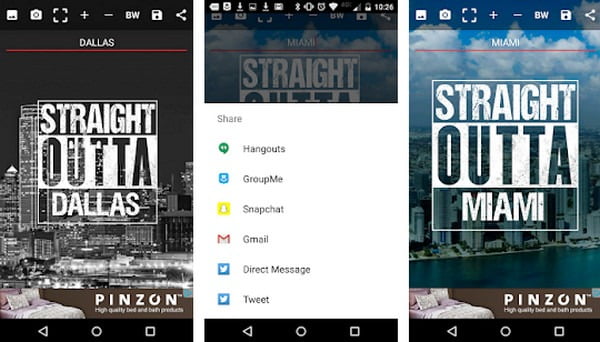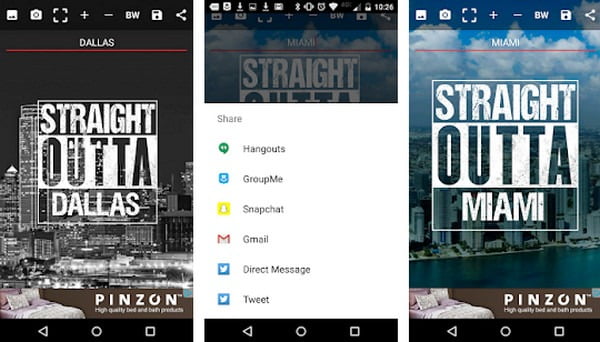 Just like the name of this meme maker app Straight Outta Meme Maker it will do the same. With the help of this application, you can create memes without having a hassle like magic. This meme app allows you to make meme of any picture that you capture with your phone camera and edit with its features. You can also share the memes that you created in-app on social accounts or via direct mail to your loved ones.
Download: Straight Outta Meme Maker
10. 

Giphy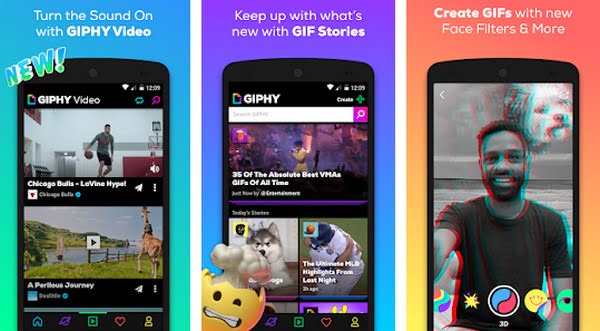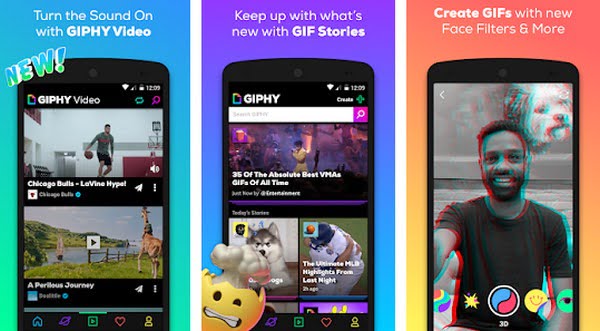 Giphy is the most popular meme maker application for Facebook users for creating GIF memes. The app also features integrations with social websites to share your work with others. Moreover, this app contains the world's most extensive meme library from all around the world. The interface of this application is also quite easy to interact with editing the GIF videos memes.
Download: Giphy
11. Instameme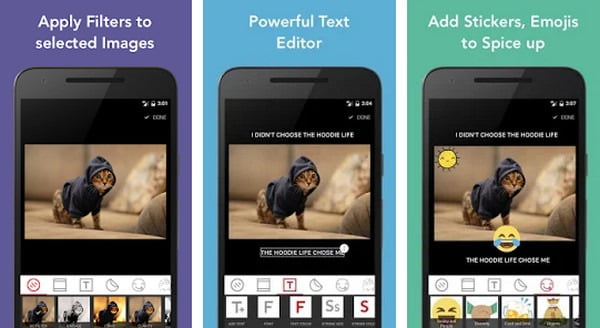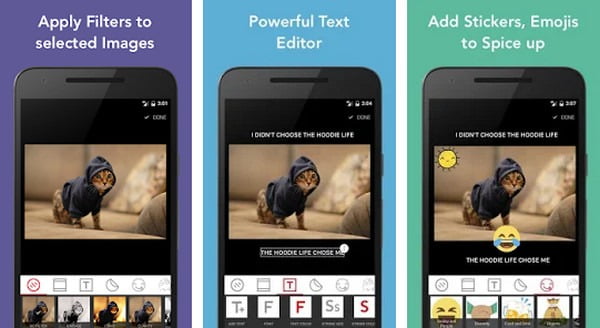 This is an ultimate meme generator application with over 5000+ meme templates, stickers, emoji and rage faces. Moreover, its a perfect app for creating quick memes without wasting time on editing the meme with extra features. The app contains all the features that other meme maker application has like no watermark, bulk of meme templates, custom images and much more.
Download: Insta Meme
12. Memasik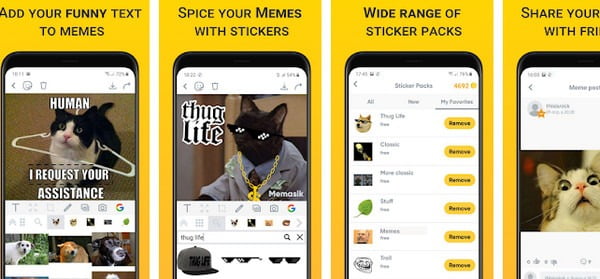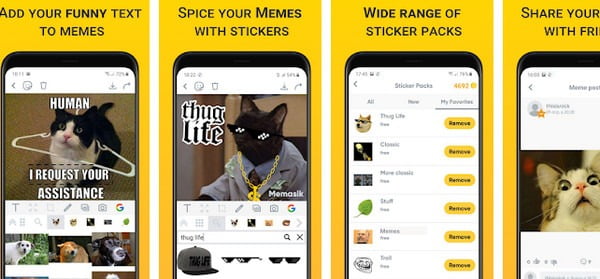 With this app, you can connect to the meme community for free without paying a single penny to anybody. The app also allows you to get into its meme database with thousands of meme templates with regular updates.
You get the feature to interact with other meme-makers and comment on their memes. You can follow other users you like or comment on your meme. Unlike other premium meme-makers, this app is free to download on Play Store.
Download: Memasik
13. 9GAG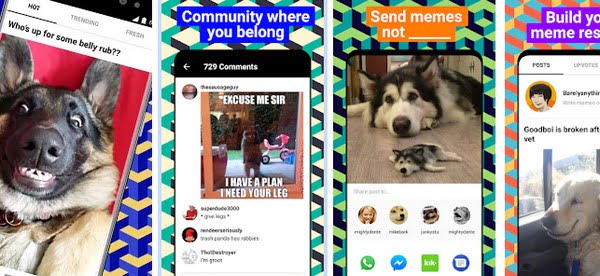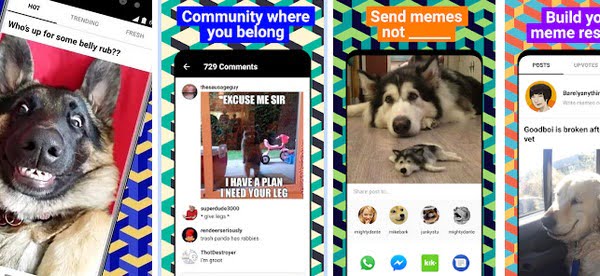 Its world's most popular meme making app with over millions of downloads on Google Play Store. The app also has ultimate features like its load faster compare to other meme generator apps. Moreover, it also allows staying into the loop with fellow meme-makers on 9gaggers. The also available for iOS platform for iPhone and iPad.
Download: 9GAG Download
Wrapping Up!
Hope you find one of the best meme maker app for android in 2020 for your cell phone. Please share the article on social sties to support us and stay connected with us for more Technomad.