6 Best Klondike Solitaire To Play In 2022
So many Klondike Solitaire Games in Store? Here are the best klondike solitaire for you!
The question that would be coming in your mind would be what is Klondike solitaire? Klondike solitaire is the most common form of solitaire which we simply call classic solitaire.
There are dozens of klondike solitaire apps on the internet which makes you puzzled which one to choose? So, to solve this problem, we keepthetech is on your service to help you out. Below are some of the best klondike solitaire you'll find on the app stores.
6 Free Klondike Solitaire Game To Play In 2

022
1. Solitaire (By Zinga)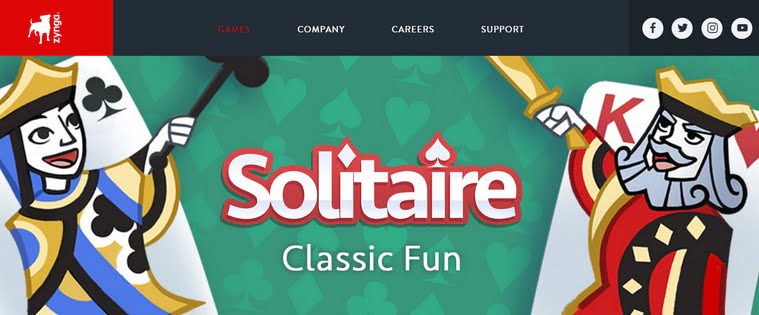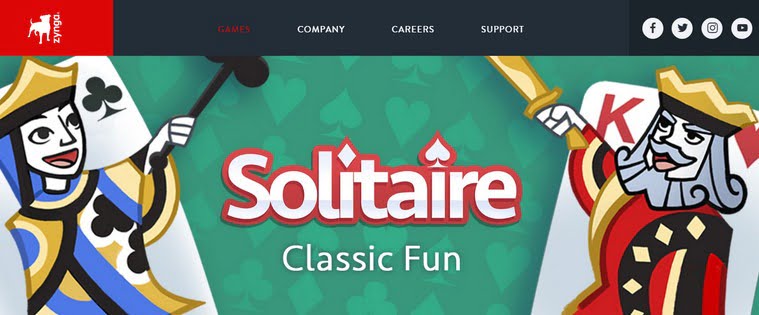 This app currently has 4.3 ratings out of 5 on Google Play Store and about 639k reviews. The good thing about this game is that this game is always ready to go and you can play this game anytime to get away from boredom.
This game was released on December 26, 2013, and to date, there are more than 5 crore downloads. The download size of the game is 24.24 MB and this klondike solitaire does contain ad.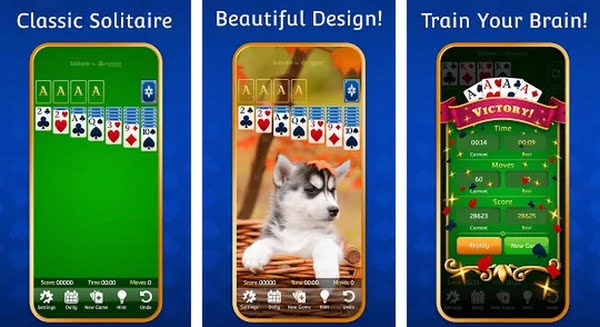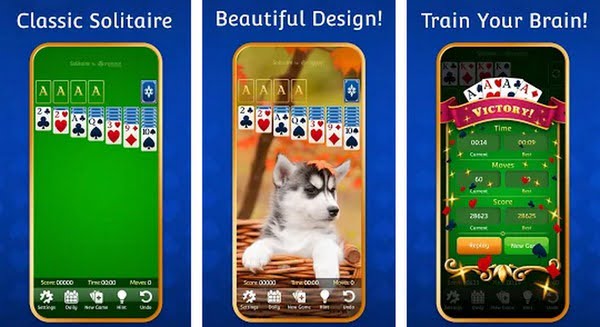 This best klondike solitaire provides one of the best ways to play this awesome card game online and offline for FREE! There are daily challenges in the game. You can also choose between classic or Vegas scoring.
You can also customize cards, table, it's totally up to you. The graphics of this game are also really good. This game has a download size of 25.53 MB and has a 4.8 rating out of 5 on Google Play Store. It has more than 1Million downloads.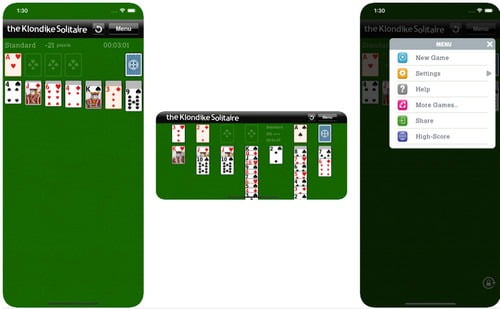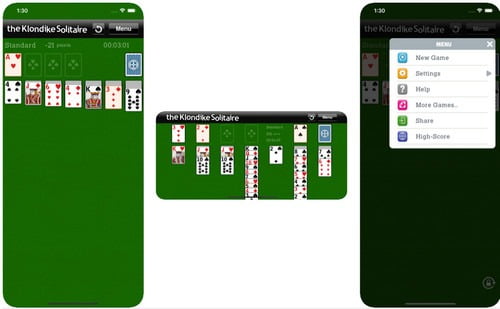 This app does not have many good ratings on play store but many people recommend this as a good solitaire app. This game is 24 MB and was released in December 2011. This game has some features which you have to purchase and some things you get for free.
It has a rating of 3.0 out of 5 on Google play store. In this klondike solitaire, you can choose Landscape and Portrait with a rotation feature in it. It also has a 'Fast Mode' in which you can play just by one-tap.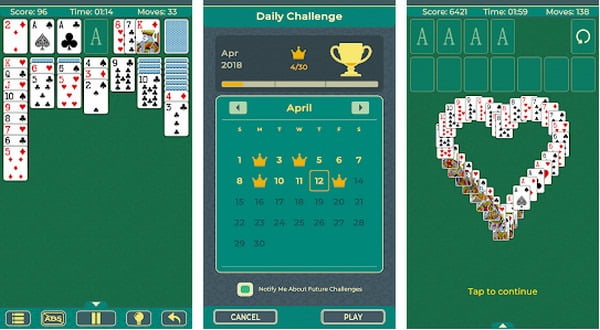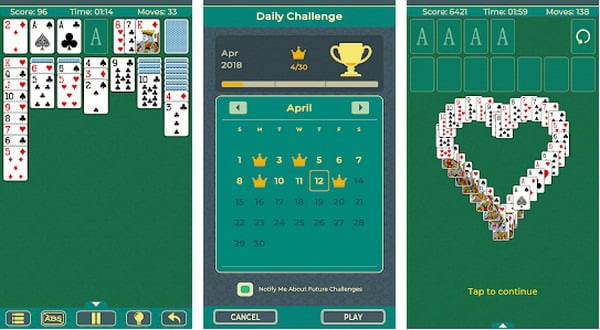 More than 500k downloads and app of 37MB, this app has a rating of 4.3 out of 5 on google play store, this klondike solitaire gives you an amazing experience.
They provide your 3D animation of playing cards with awesome animation and mesmerizing gameplay. This klondike solitaire game also provides you with unlimited undo, autocomplete to finish a game, random shuffle or winning deal.
5. Solitaire Bliss
Solitaire Bliss is an excellent new app in the Solitaire space. You can play dozens of solitaire games with standard features like undo and hints. You can also customize your game by changing backgrounds and card designs.
You can also create an account to keep track of your games. So if you like a challenge, you can try to beat your score and time for a particular deck.
6. Klondike on Solitaired
Solitaired is a popular web game with over 500 different solitaire games including Klondike. They also have a newly released Android app.
If you're a competitive player, you can play their game of the day and see how your scores compare to others. In fact, all their games show you the scores of those who played the deck previously, so you have a benchmark to assess how you've done.
Try their unique features like their custom decks, where you can upload an image and design your own cards!
These are some of the popular klondike solitaires which you would love for sure. Solitaire is as we all know a very interesting game that everyone loves to play. This is one of the best puzzle games which would help you to do a mental exercise. So, download one of these games or try each one of them and do enjoy them!