When it comes to cooling your PC, a fan controller software is one of the best tools you can have in your arsenal. It allows you to regulate airflow and temperature, so that you can keep your PC running as efficiently as Possible.
But what are the best fan controllers for Windows? There are many free and paid options available on the market right now, but some of them aren't worth paying for. That's why we've compiled this list of 7 free or paid fan controller software for Windows. We've included details on what each has to offer as well as how to use them!
The 7 best fan controller software for Windows are:
SpeedFan
Corsair Link 4
HWMonitor
EasyTune 5
NZXT CAM
Argus Monitor
MoboMonitor
1. SpeedFan
SpeedFan is a fan controller software that can monitor temperature and fan speeds. It displays the fan speed in units of revolutions per minute (RPM). SpeedFan also includes an onscreen thermometer, which monitors the processors current core temperature.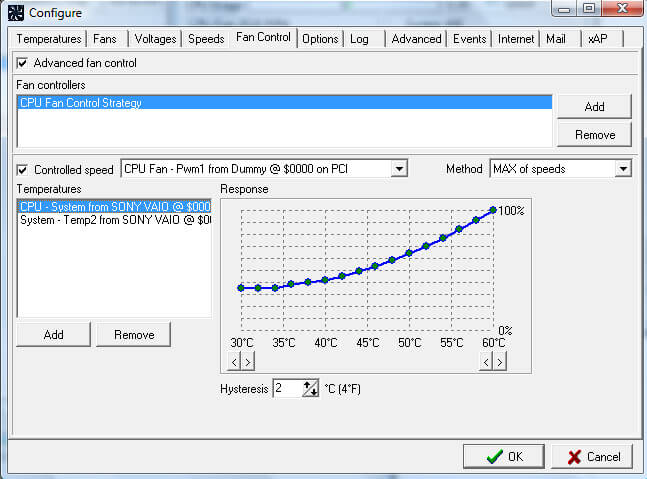 Additionally, SpeedFan can read the fan speeds of other installed fans, via their fan headers. And what's more, SpeedFan can even be used as an alarm clock.
It is one of the oldest tool out there an has been around for over 15years.
There are two ways to open SpeedFan:
System Tray > Right click on the fan speed monitor (the circular arrow icon) -> Properties => Choose "Start Monitoring" from menu or
Run it by typing SPEEDFAN in a Windows Command Prompt window.
Key features:
Monitor temperatures of CPU core and fan speeds
On-screen thermometer monitors processors current core temperature.
Control fan speed with a grid so that the fan turns on/off in order to maintain desired temperature
Control fan speeds by percentage (e.g.: 50% is half of 100%) or turn off fans completely if not needed at all
Display fan speed in units of revolutions per minute (RPM) or percentage (%)
Read fan data from other installed fans, via their fan headers
Set alarms for temperature and fan speeds. Alarm will sound when desired values are reached
How to use:
Download SpeedFan and install it on your Windows PC. Launch the fan controller software by double clicking on its icon in your desktop's "Start" menu or from an open program list within the taskbar system tray applet. You will have to allow the fan controller software to view fan and temperature data by clicking on "Allow" in a dialogue box that pops up
2. Corsair Link 4
Corsair Link is fan control software for PCs, laptops, and Macs. With Corsair Link's fan-speed adjustment interface you can set your fans to cool down or speed up depending on the temperature of your system – even if it's in a closed case! You also have access to fan profiles, fan curves, and Corsair Link Dashboard notification settings.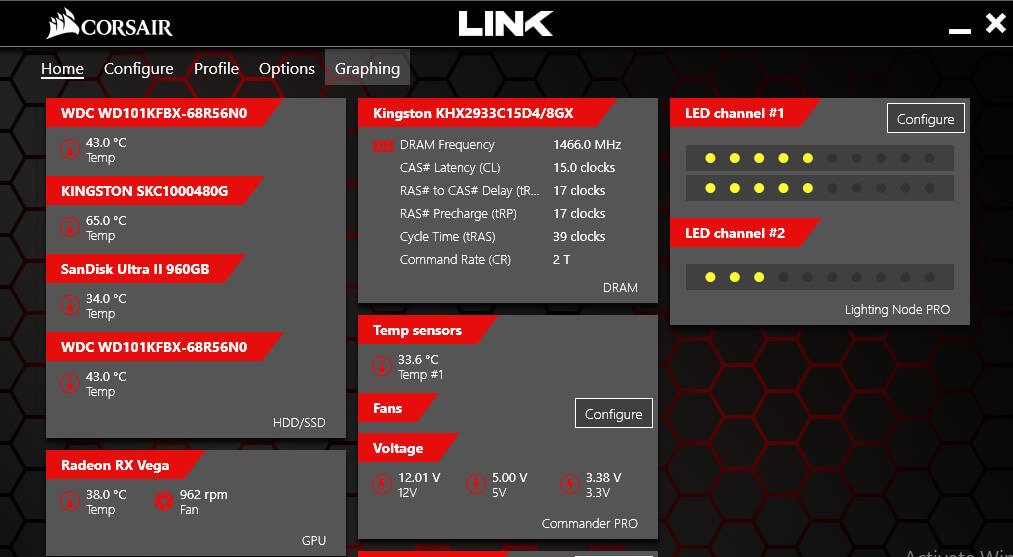 CorsairLink's excellent performance is a result of its good compatibility with Corsair products, advanced features which allow you to fully customize fan curves and control fan speeds.
Key features:
Ability to control fan speeds and fan curves;
Corsair Link is compatible with a wide variety of fan controllers including Noctua NAUTILUS SE fans for high performance CPU cooling
Monitoring of fan speeds, CPU temperatures and coolant flow rates.
Ultimate fan control with detailed graphs for each fan on your system
CorsairLink is also the only software in this list that allows you to set individual fan speed controls for each fan on your system, which provides a perfect balance between noise and airflow when it comes to cooling down your PC components.
CorsairLink displays temperatures of all fans as well as fan speeds, and also displays the water temperatures of your AIO cooler.
How To use:
– Download the fan controller software to your PC and follow instructions.
– Open fan control interface by clicking on icon in tray or right click menu from taskbar.
– Choose fan that you want to activate (or disable) – then adjust fan's speed setting with slider or input number manually into box next to slider for more accuracy.
– Close fan control interface and fan will continue to run at the speed you set it to until next time you open fan controller software again.
– For MacBooks, use the same steps from step one but when selecting fan choose Mac instead of PC.
– Why it's needed: Allows you to control the speed of your fan for a cooler or hotter computer. If fan is broken on your PC you can use this software to adjust speeds and "fix" problem with running system.
– Best for: Those who have PCs that are not running optimally and need fan speed adjustments.
3. HWMonitor
HWMonitor is a hardware monitoring program and fan controller software for Windows. The software monitors the health of PC main sensors : voltages, temperatures, fans speed, and motherboard sensors.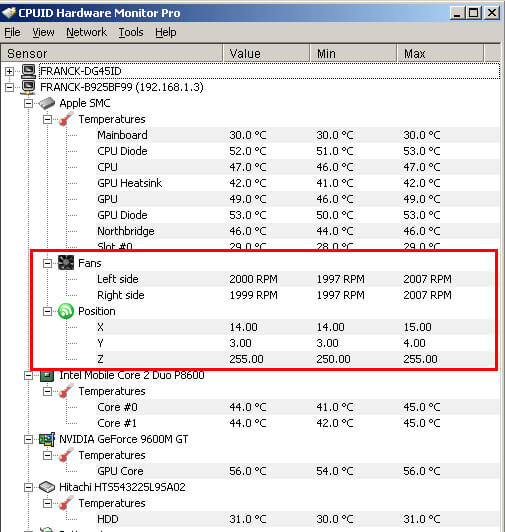 It also displays fan rotations per minute (RPM), fan voltage, fan power and speed in kilo-volts with percentage.
The software also comes with alarms that will notify you if your processor goes over certain temperatures and has the option to restart your computer on its own in case of fan failure.
Key features
Data is collected and fan speeds are adjusted automatically
Live monitoring of fan speed, temperature, voltage, & more
The program also includes graphs to display all collected data over time.
Fan scan be controlled manually or in a custom fan curve.
How to use:
– Install HWMonitor
– Select fan curve and fan speed you want to use (you can also set it back to automatic)
– When fan speeds are adjusted automatically, the program monitors data from sensors. If there is a sudden change in fan rotations per minute or temperature readings, the program will notify you with an alarm sound.
– You can also set fan speeds manually by turning the fan speed knob and observing an adjusted graph.
For configuring the software you can use configuration settings for fan curves that include minimum speeds, maximum speeds or specific temperatures as triggers
4. EasyTune 5
EasyTune fan control is an all-in-one fan controller solution, providing everything that you need for a simple fan controlling experience. This app offers profiles which can be created to customize fan speed and sound level according to the user's preference.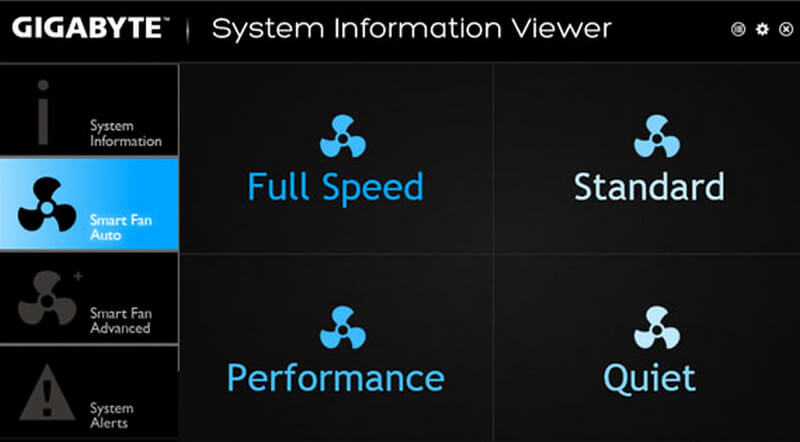 The latest version of EasyTune also includes three new features: i) fan controlling for fanless graphics cards, ii) fan speed control in Windows OS and iii) fan monitoring.
Key features:
fan controlling for fanless graphics cards
fan speed control and monitoring in Windows OS
A large range of CPU fan speeds for selection
Profile switching with up to three custom sound level choices.
How to use:
STEP 0: Download and install the app. Follow instructions on screen.
STEP I: Create profiles according to preference of sound level or fan speed, using fan controlling presets or fanless graphics cards controls.
STEP II: Set desired fan speed and sound level for the fan controller profile by dragging sliders.
STEP III: Click on "Apply" to save changes in EasyTune fan control settings window.
5. NZXT CAM
NZXT CAM fan controller software is a piece of software that helps with fan speeds, fan curves and other fan-related configurations for your PC.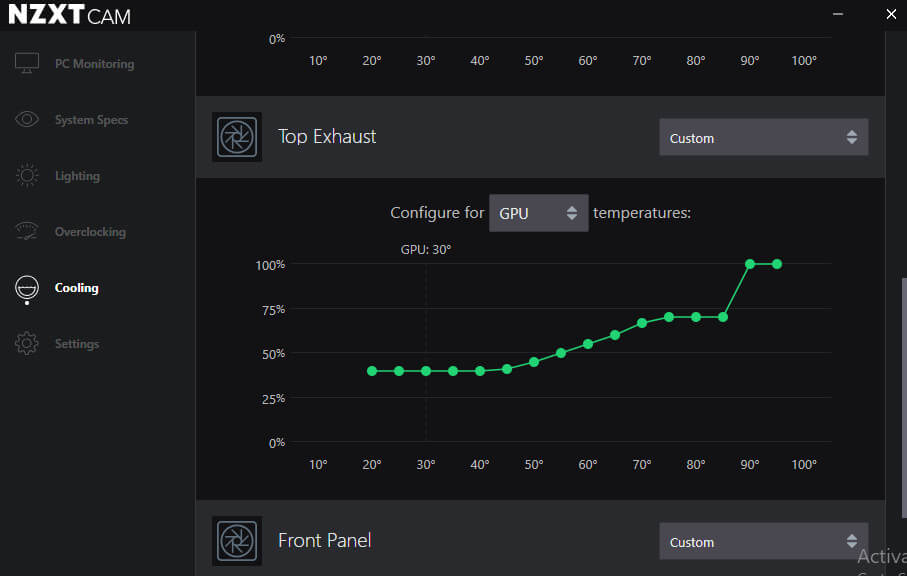 The software is the go-to fan control solution for many PC builders. With its sleek interface, NZXT CAM has everything you need to keep a close eye on your system's fan speeds and temperatures with intuitive alerts. The best part? It plugs right in to one of your motherboard's four fan headers!
It displays fan speed levels and graphs for every component's temperature on the app, which also shows CPU load, GPU load, fan status, fan curves and more!
Key features
Supports Windows XP, Vista, and Windows Seven
Comes with a free trial before purchase to use the fan controls for up to 30 days without any limitations.
With fan control settings you can set ON/OFF time of your fans on their own or at different intervals; You can also choose how fast the fan will spin when ON.
Supports multiple fans
Support for bios fan control where you can set up fan profile in BIOS and then load it from software to automate fan speed changes throughout your system operation.
Comes with a dashboard displaying all settings of each fan at one glance, this is very useful if you have more than one fan in your system.
Supports remote fan control over the internet via PC or smartphone
Can set up a fan profile with desired fan speed and on/off time to execute at a certain event (such as computer startup, shutdown, sleep)
How to use:
Download it from the official website (link)  and install it! Launch the application to monitor all your PC's aspects in a single interface.
– Best for: Those who want fan and temperature monitoring on their PCs but do not need fan curves or specific fan profiles.
6. Argus Monitor
Argus Monitor fan controller software is one of the fan control softwares I recommend for Windows PCs. It has an intuitive design and a user-friendly interface which makes it easier to use after installation.
Once installed, Argus Monitor will show up as your system tray applet so you do not need to open of all the time. The fan controller software can be minimized to save space on your desktop until you need to change a setting or monitor current fan speeds again.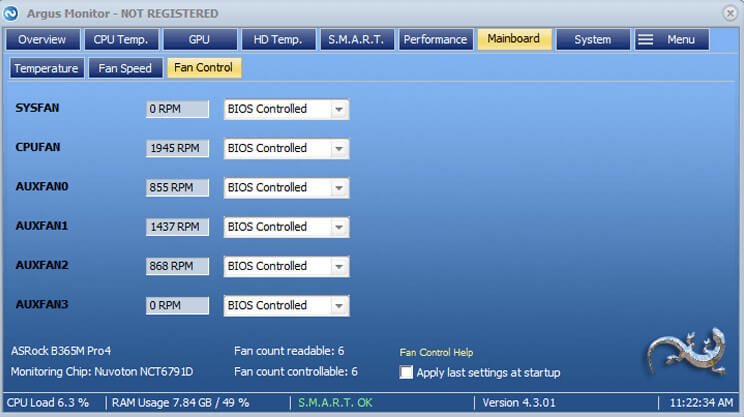 The fan settings are also conveniently in one place so that you do not have to go around different menus and clicking several buttons just to find what fan is causing the problem if there is one.
Additionally, Argus Monitor has a fan speed control option which can be used to set the fan speeds of your computer automatically depending on what you want it to do at certain times such as when watching videos or playing games.
Key features of Argus Monitor
Monitor fan speeds and temperatures on the same page
Intuitive design for easy navigation to fan settings or any other tab in the fan controller software.
ArgusMonitor displays system tray icon showing current fan speeds
up to 18 fan and temperature sensors for optimal monitoring of all hardware in your PC.
How to use:
After installation, launch it on your PC and be sure to read all fan settings and sensor selection options.
Set your preferred fan speeds for each of the fans or automatic fan speed control depending on what you want it to do at certain times such as when playing games or watching videos.
Make a backup of your fan controller softwares so you can restore it once anything happens like during an update process.
Monitor fan speed, temperature levels, and other fan settings on Argus Monitor fan control software regularly for optimal fan speeds and fan sensor selection.
7. MoboMonitor
MoboMonitor is fan controller software for Windows that will monitor all your motherboard sensors in real time and control the fan speeds according to CPU temperature, voltage, and more.
Data from moboMonitor is collected from SMSC on Motherboard and Fan sensor Inputs are read via SMBus & I²C Communication Protocols
Key features:
Monitoring temperatures & voltages on motherboard for real time updates from CPU or other components such as GPU.
Allows fan speeds to be controlled using PWM commands, manual fan speed control and automatic fan speed synchronization
Supports up to 16 fan sensors for optimal monitoring of all hardware in your PC.
How to use:
Install MoboMonitor on Windows computer with a motherboard that has SMBus or I²C communication capabilities and fan sensors.
Easily see fan speeds and monitor CPU temperature levels for optimal fan speed control.
Go into the fan settings menu for manual fan control or automatic fan synchronization during specific times of the day.
Monitor all fans on your PC with moboMonitor fan controller software by inputting motherboard sensors data via SMSC & SMBus.
Keep fan speeds in control by monitoring fan and temperature sensors.
Fan controller software is necessary for every PC. They are a good investment as they allow you to adjust the fan speed and keep your computer running well without crashing during long gaming sessions or when browsing web pages with heavy graphics. However, Keep in mind that fan controllers vary so make sure to read reviews before purchasing one!
Related Articles:
8 Ultimate Tools For CPU Stress Test
What is Optimal CPU Temp While Gaming